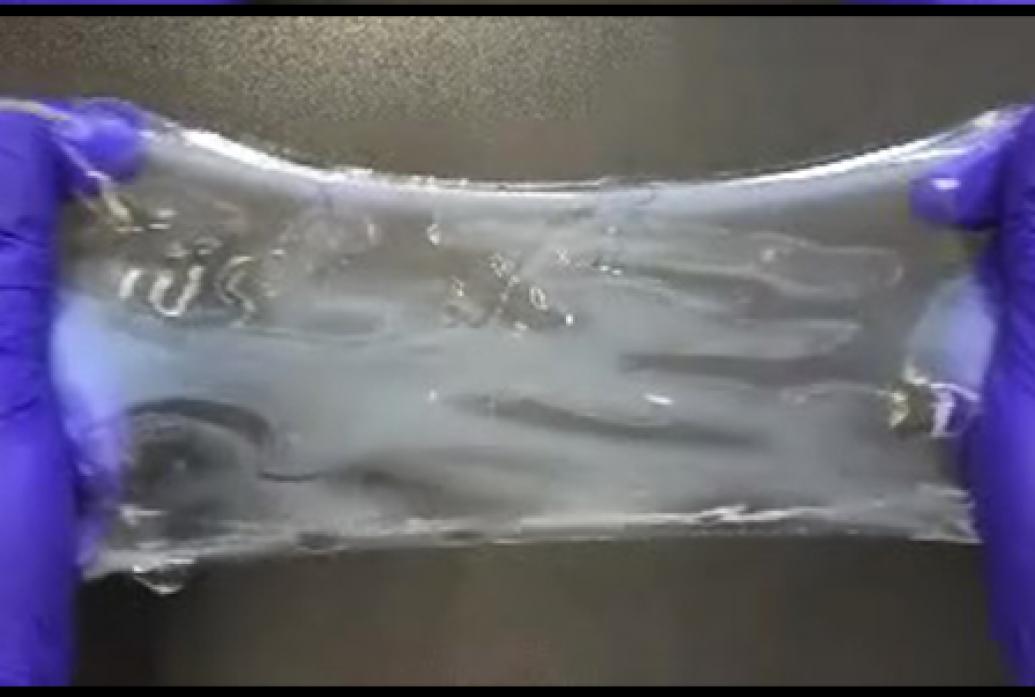 Imaging large tissues like brains or other organs requires infusing them with antibody labels. Repeated rounds of labeling can stress samples. To make imaging cells and molecules in the brain and other large tissues easier while also making samples tough enough for years of handling in the lab, the lab of Associate Professor Kwanghun Chung has come up with a chemical process that makes tissue stretchable, compressible, and pretty much indestructible.
"ELAST" technology, described in 2020 in Nature Methods, provides scientists a very fast way to fluorescently label cells, proteins, genetic material, and other molecules within brains, kidneys, lungs, hearts, and other organs. That's because when such tissues can be stretched out or squished down thin, labeling probes can infuse them far more rapidly. Several demonstrations in the paper show that even after repeated expansions or compressions to speed up labeling, tissues snap back to their original form unaltered except for the new labels.
ELAST came down to finding the right formulation of a gel-like chemical called polyacrylamide. In the past, Chung has used the substance in a different formulation with crosslinking chemicals to make tissues strong but fairly brittle. When that formulation infused the tissues, cells and molecules would become directly attached to a grid-like mesh.
In the new formulation, the team used a high concentration of acrylamide with much less crosslinker and initiator. The result was an entanglement of long polymer chains with links that are able to slip around, giving the gel a structural integrity but with much more flexibility. Moreover, rather than attaching to the chains, the cells and molecules of the tissue just become entangled within it, adding further to the ability of the acrylamide-infused tissues to withstand stretching or squashing without anything becoming torn or permanently displaced in the process.
In the study the team reports stretching human or mouse brain tissues to twice their width and length simultaneously, or compressing their thickness by 10 times with virtually no distortion after returning to their regular size.
"These results demonstrate that ELAST enables fully reversible tissue shape transformation while preserving structural and molecular information in the tissue," they wrote.