In April, for instance, Priyanka Narayan moved from Cambridge to Bethesda, Md., to transition her research on Alzheimer's disease from the lab of Picower Institute Director Li-Huei Tsai to her own lab as a new intramural tenure-track investigator at the NIH.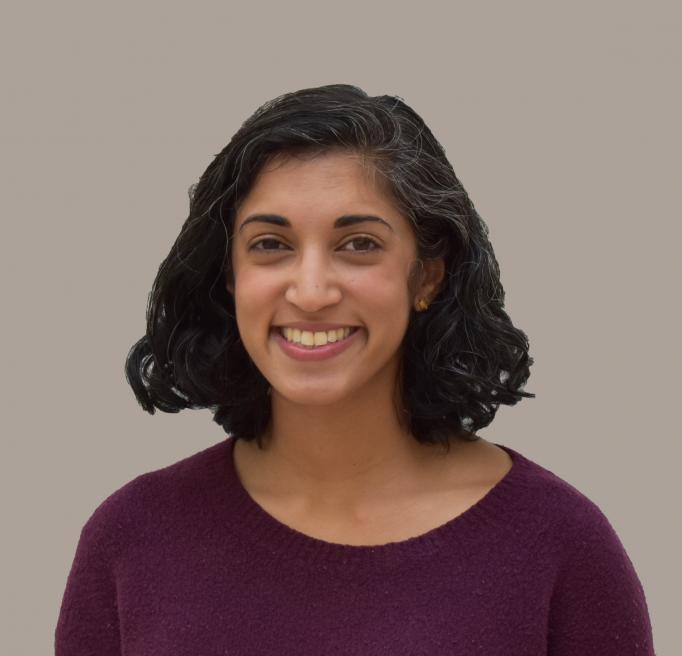 When Narayan first started at MIT as a postdoc in the lab of the late Professor Susan Lindquist, she began studying the fundamental molecular and cellular effects of gene variants that increase Alzheimer's disease risk, like ApoE4, by engineering them into yeast. After joining the Tsai lab and earning the K99 award she has expanded her research skills and horizons. With the award she gained the skills to test hypotheses from her yeast screens in human brain cell cultures derived from stem cells.
Called the "Pathway to Independence Award" the K99 provides postdocs with two years of funding to build skills and develop a career plan to launch a research program they can take with them to a new institution, such as a university or other academic research lab. When they successfully complete the postdoc stage, they earn the next-stage grant, an R00, for their first three years of their new position.
"The K99 funds two years of your postdoc to do something that will really skyrocket your research to a new and different place," Narayan said. "My time in the Tsai lab has transformed my vision of what my research lab could be from what I could have imagined three or four years ago."
---
Above: Murat Yildirim explains his research to onlookers at the 2019 Society for Neuroscience Annual Meeting in Chicago.
---
Picower's newest K99 recipient, as of May 1, is Murat Yildirim, a member of Newton Professor Mriganka Sur's lab. A microscope engineer, Yildirim came to MIT because he wanted to do more than just build better imaging technology – he also wanted to apply that advanced imaging to neuroscience. Co-advised by Sur and mechanical engineer Peter So, Yildirim has embarked on an ambitious program of studying how multiple regions of the brain connect and communicate to enable short-term memory. To advance those studies he built a "three-photon microscope" that can image neural activity through thicker volumes of a mouse's brain than ever before, but he is gaining the skills to combine those measurements with those of more conventional two-photon scopes across multiple brain regions in behaving rodents to understand the functional significance of correlated neural activity. He is also learning how to use optogenetics, a technology that makes neurons controllable with flashes of visual light, to directly manipulate neural functions in circuits.
Yildirim said he enjoys the skill-building collaborations and mentoring experiences the K99 promotes.
"I have many colleagues helping me to accomplish these tasks," he said. "I don't think that right now neither myself nor anyone else who is doing neuroscience can say that everything I can show you is done by myself – there is no way."
Yildirim said the Sur lab's recent success in earning K99s – former lab member Rafiq Huda transitioned from the lab earlier this year to a new faculty position at Rutgers University and a few years before Michael Goard had become an assistant professor at UC Santa Barbara  – helped inspire him to apply. Applying for a K99 is typically hard work – applications are often rejected the first time, requiring young researchers to make improvements before venturing a subsequent try. Applicants aren't just proposing research, after all. They are also figuring out career goals, determining the new skills they'll need and the plan to acquire them, including which mentors they'll turn to. Then the grant puts them on a two-year "clock" before they are supposed to find an independent position.
For years, many postdocs didn't apply for K99s because the awards didn't provide cover some of the mandatory overhead costs of doing research on campus, sometimes called "indirect" costs. But in 2016, the Building 46 Postdoctoral Association, then co-led by Andre Bastos, a member of Picower Professor Earl Miller's lab, worked with Picower Professor Mark Bear, postdoctoral faculty liaison, and Professor Jim DiCarlo, Brain and Cognitive Sciences Department Head, to solve the problem. Working with the postdocs, DiCarlo and Bear put a new policy in place to help find needed funding to cover indirects, opening the door to more applications.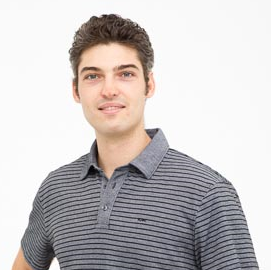 "I'd urge more postdocs to apply for K99s," Bastos said. "The department has been very supportive of me and been very encouraging for others as well."
Indeed Bastos applied for and earned a K99 in 2018. Next summer he'll realize the second half of his K99 plan when he becomes an Assistant Professor in the psychology department at Vanderbilt University (of note, former Picower Institute postdoc and K99 recipient Cody Siciliano began a pharmacology faculty position at Vanderbilt last year).
Bastos studies higher-level cognition and is interested in how ensembles of neurons in multiple layers and regions of the cortex form expectations and carry out predictions about the environment. For instance, the brain must constantly evaluate whether incoming sensory information, like something it sees, is new and surprising or the same old thing and therefore, perhaps less important to investigate. In autism, for instance, it appears this process sometimes goes awry.
The core of Bastos' research in the Miller lab has been to measure and analyze the electrical signals of neurons as animals perform various cognitive tasks. In particular he's been looking at how coordinated oscillations of neural activity, or "brain waves," at different frequencies govern cognition. Low frequency "beta" waves from deeper layers appear to carry the brain's expectations and control whether it encodes new sensory information in higher-frequency "gamma" waves. With the K99 he's extending his skills to incorporate computational modeling of these rhythms and their neural underpinnings with Boston University Professor Nancy Kopell, and is learning how to use optogenetics to manipulate them with MIT Professor Bob Desimone.
At the same time he has been studying how the brain actively computes, Bastos has also been studying how anesthesia shuts that down by disrupting typical brain wave activity. His new lab, he said, could be summarized by three C's: Cognition, Computation and Consciousness.
By helping postdocs clarify and enhance their future, K99s (and their successor R00s) foment new research ideas and programs, and train a new generation of scientific leaders to bring them forward.
Ming-fai Fong, a postdoc in the lab of Picower Professor Mark Bear, has developed a research program focused on studying how to harness the brain's ability to remodel and reconfigure circuits based on experience, a property called "plasticity," to help people improve their sensory abilities. A catalyzing example in the work has been developing a therapeutic strategy for amblyopia, a developmental visual disorder in which children who have visual impairment in one eye can lose acuity there permanently because neural connections supporting vision there become repurposed to serve the stronger eye. In her work, Fong has shown that if original visual impairment is corrected and the visual system is temporarily shut down, the brain essentially reboots and restores neural connections to support the formerly weaker eye, thereby improving vision.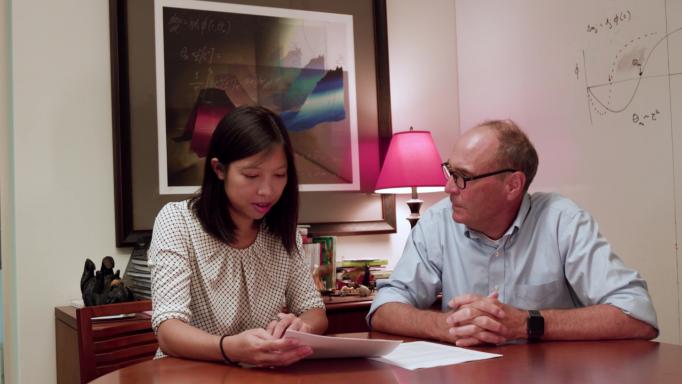 To advance this research, Fong has learned and applied new strategies for measuring and manipulating electrical activity of neurons in brain tissue, for instance to study how it changes with plasticity.
"I have long been interested in sensory-motor rehabilitation and enhancement," she said. "This K99-R00 project has been a great way to leverage the Bear lab's expertise on experience-dependent visual cortical plasticity to explore interventional strategies for restoring or enhancing visual ability."
It's easy to see why the NIH is keen to promote such research, as well as advance new insights into Alzheimer's disease, and the nature of memory and cognition. The K99 does that not only by launching new projects, but also the supporting the people who'll lead them into the future.