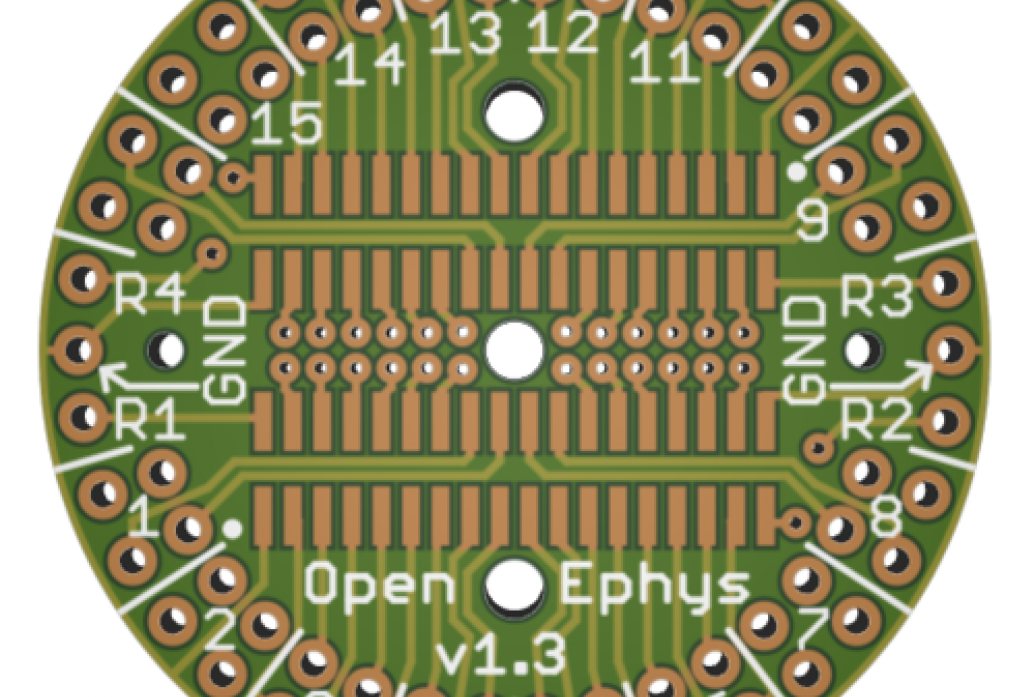 Lots of neuroscience labs are inventive and innovative and the entire field benefits when new tools are shared widely and affordably. In 2010, MIT students Josh Siegle, in Matt Wilson's lab, and Jakob Voigts started the Open Ephys initiative to showcase hardware and software tools for electrophysiology research that are open-source, thoroughly documented, field-tested, and affordable.
In doing so, the organization provides fellow researchers with a way of running experiments at a lower cost than they might otherwise, the ability to learn through the transparency of the shared technologies, the time savings of not having to reinvent technologies that the initiative makes available, and platforms that can be readily modified to fit the needs of a particular lab's research. Further, it made advanced tools for systems neuroscience affordable for fledgling labs and scientists in under-funded locales.
Adoption has been widespread with more than 140 institutions in 30 countries using Open ePhys hardware.
In eLife in 2014, Siegle and Wilson published the first paper using an Open Ephys system. They learned about preferential activity phases for encoding and retrieval in the hippocampus by using closed-loop optogenetic feedback to alter inhibitory firing within hippocampus in mice performing a spatial navigation task. The research involved several Open Ephys components.
Recently, Josh and Jakob have teamed up with two new members of the Wilson lab, Jon Newman and Jack Zhang to produce the second generation of Open Ephys tools. These tools continue the legacy of affordability, good documentation, and open source hardware designs of existing Open Ephys tools. In addition, they also offered unparalleled performance even in comparison to commercial options. Prototypes being actively used in the Wilson lab offer 3D animal pose tracking using virtual reality technologies, bandwidth for thousands of recording channels, and submillisecond real-time signal processing and feedback. The team hopes that these tools will reduce the practical burdens for interesting closed-loop experiments while promoting openness and repeatability in system neuroscience research. These designs are scheduled for mass release in early 2019.