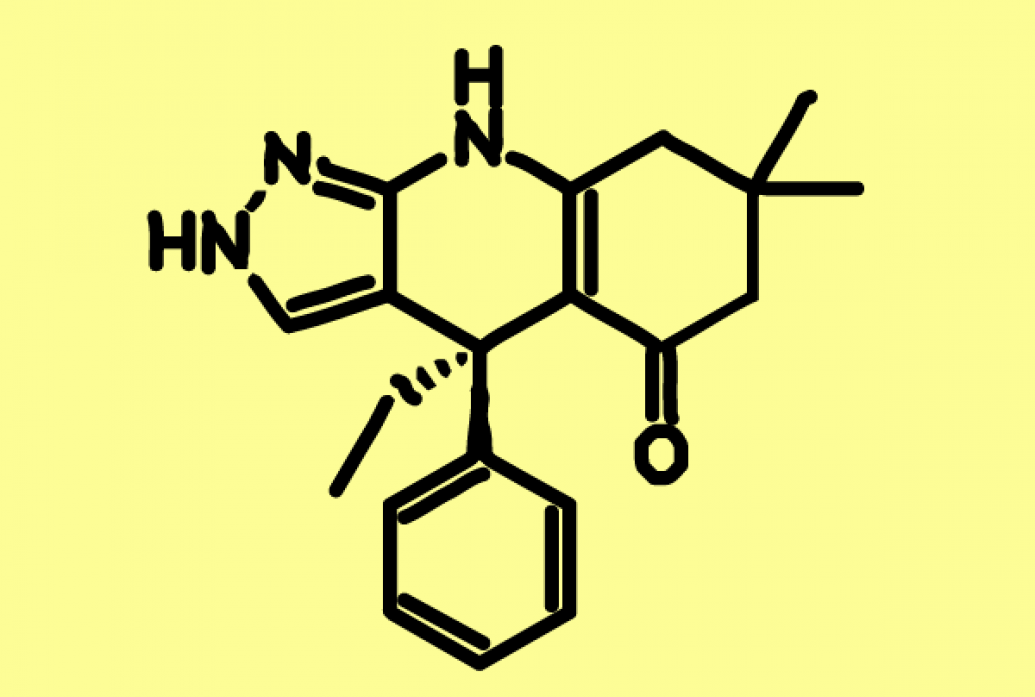 GSK-alpha inhibitor for Fragile X
Fragile X syndrome affects about 1 in 2,500 to 4,000 boys and 1 in 7,000 to 8,000 girls and is caused by a genetic mutation of a protein called FMRP. In addition to intellectual disability, symptoms include epilepsy, attention deficit and hyperactivity, hypersensitivity to noise and light, and autistic behaviors such as hand-flapping.
The lab of Picower Professor Mark Bear has shown that protein synthesis at synapses, the specialized junctions between neurons, is stimulated by a neurotransmitter receptor called mGluR5.  Normally, FMRP regulates this protein synthesis. When FMRP is lost in Fragile X, mGluR5-stimulated protein synthesis becomes overactive.
Bear and others have found that compounds that inhibit the mGluR5 receptor can reverse most of the symptoms of Fragile X but none of the mGluR5 inhibitors that have been tested in clinical trials have succeeded. One issue is that patients may develop a tolerance to medicines.
Meanwhile, some studies suggested that the kinase GSK3, part of the mGlur5 pathway, was overactive in Fragile X mouse models, but potential inhibititors all have problematic side effects.
In 2020, in collaboration with the lab of Florence Wagner, director of medicinal chemistry at the Broad Institute's Stanley Center for Psychiatric Research, Bear's lab identified a compound called BRD0705 that can specifically inhibit GSK3's alpha form. In a study in Science Translational Medicine, the GSK3-alpha inhibitor alleviated many Fragile X symptoms in model mice with no sign of drug tolerance.
"It checked off all the boxes that we would have expected from inhibiting mGluR5 or the signaling pathway downstream," Bear says. "It's really amazing that if you can correct the excess protein synthesis with a drug compound, a dozen other phenotypes are going to be corrected."
The small-molecule compound, represented in the schematic above, has been licensed for further development and possible human clinical trials.