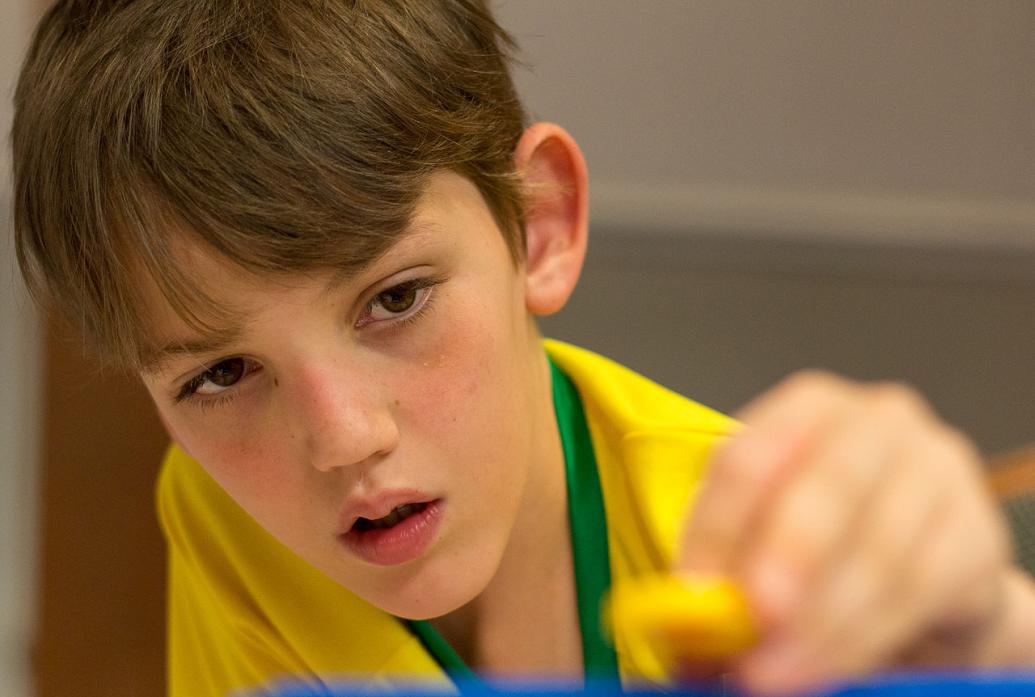 A molecular approach to autism
Picower Professor Mark Bear pioneered the study of molecular mechanisms by which the connections between neurons (or "synapses") weaken in response to sensory experience or deprivation. They discovered that activation of a metabotropic glutamate receptor (mGluR5) triggers new protein synthesis in neurons that causes synaptic weakening called "long-term depression", or simply LTD.  In the course of that work his lab made a key observation: when a protein called FMRP is missing, a result is excessive protein synthesis and exaggerated LTD.
Fresh off that discovery, in 2002 Bear came to MIT where in a series of studies his lab went on to discover how this observation could be applied to developing a promising approach to treating autism spectrum disorders. One cause of autism and intellectual disability, fragile X syndrome, is a direct result of a mutation that causes loss of FMRP. In 2007 the Bear Lab showed that reducing mGluR5 expression by 50 percent significantly reduced a wide range of the autism-like and cognitive symptoms experienced by Fragile X model mice. Further studies elucidated the molecular mechanisms underlying the role of mGluR5 overactivity in fragile X symptoms and in 2012 the lab in collaboration with drug company collaborators discovered that pharmaceutical intervention with the mGluR5 inhibitor CTEP successfully treated mouse models. A 2013 study from the lab showed that the anti-cholesterol drug lovastatin also acts in the mGluR5 pathway and helped correct deficits in fragile X mice.
---
Above: A boy with fragile X syndrome. Picture by Peter Saxon/Wikimedia Commons CC BY-SA 4.0
---
The lab has also discovered that the mGluR5 pathway may be relevant to other forms of autism and related conditions. In 2016 they reported that mice modeling Rett syndrome benefitted from mGluR5 inhibitors and the following year showed that a drug that mimics some of the actions of GABA, thereby suppressing glutamate in the mGluR5 pathway, aided mice modeling autism caused by the 16p11.2 mutation.
Meanwhile that same GABA-boosting drug, arbaclofen, was undergoing testing in clinical trials with fragile X patients. Phase 2 trials showed promise, but in 2017 a stage 3 trial narrowly missed its endpoints. Bear's lab has since found that the effects of some drugs acting in the mGluR5 pathway might be attenuating because of the buildup of tolerance, which can be avoided. And working with colleagues at The Broad Institute of MIT and Harvard, Bear's lab in 2020 studied a new compound that acts elsewhere in the pathway, alleviates many fragile X symptoms in model mice, and does not induce a tolerance response.